About us
Hennig-Olsen Is is the oldest ice cream producer in the Nordic region. We have developed and produced premium quality ice cream based on secret recipes for more than 90 years. Every year we produce approximately 30 million litres of ice cream and frozen desserts at our factory in Hannevika, outside Kristiansand. This accounts for almost half of the Norwegian ice cream market. In addition, we make our own chocolate, caramel, almond brittle and jam.
Today, we are about 230 employees from almost 30 different nationalities. In addition to the headquarter in Kristiansand, Hennig-Olsen Is has regional offices in Oslo, Haugesund, Bergen, Molde, Trondheim and Tromsø.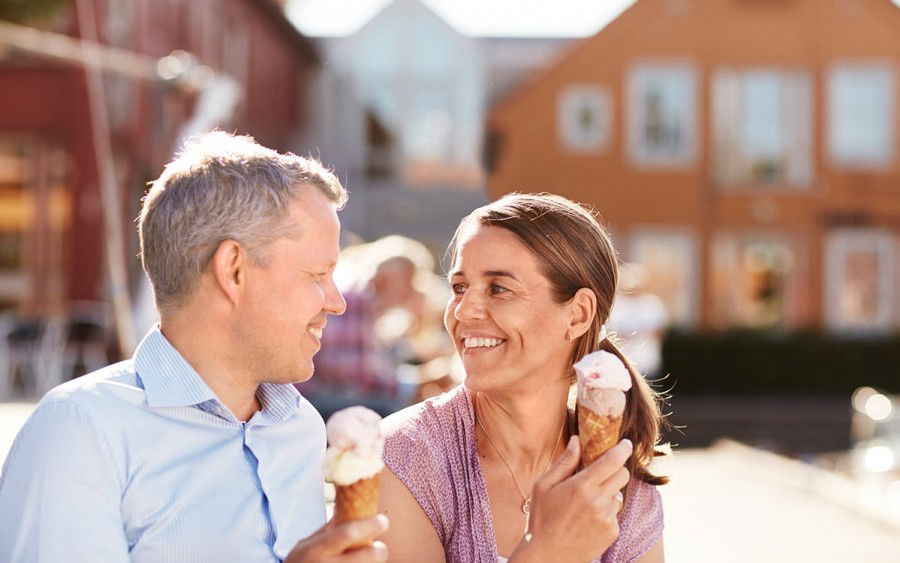 History
Hennig-Olsen Is is a third-generation family company, and one of few privately owned companies in the food industry in Norway. Since 1924, our secret ice cream recipes have been passed down from generation to generation. Today, we proudly carry on the tradition and put our heart and soul into creating the "Crème de la Crème of ice cream".
Jan-Erik Narvesen
HR Director
Hege Fiskaadal
Quality Director
Vibekke Hellesund
CFO / Chief Financial Officer
Jarl Søvik Olsen
Supply Chain Director
Lillian Susanne Hall
Marketing Director
John Kjellesvik
Sales Director
Ronny Matre Wulff
Director Business Development